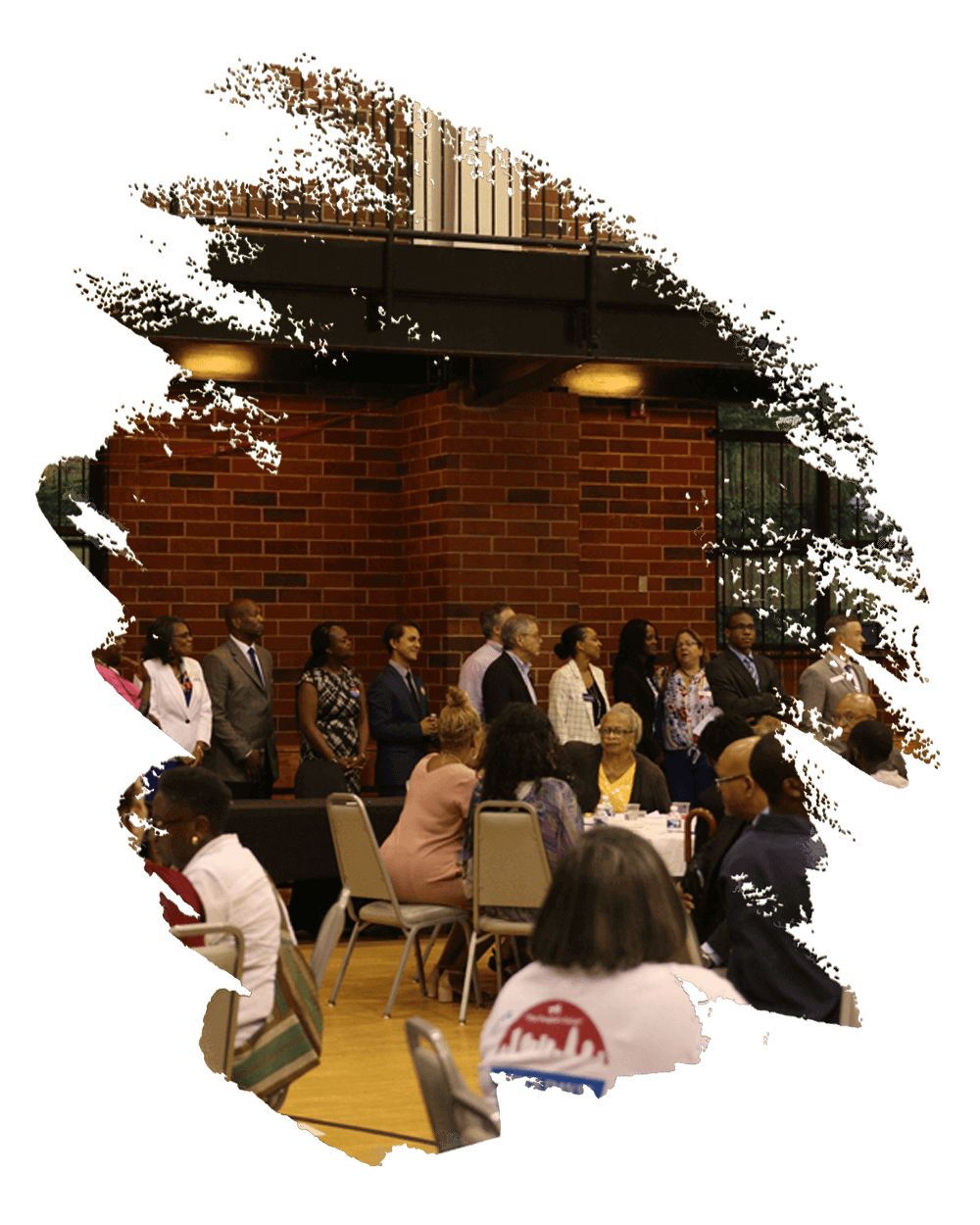 Political Action – We believe that political action is the collective tool that we can use to bring about needed change in our communities. We recognize that in order to bring change to our communities, we must embrace the idea that change will come only when we come together to do the work needed to transform our communities to places where our citizens can live, work and play with dignity and respect. How do we get there? We understand that the cornerstone of political action is the vote—getting people registered to vote and having them exercise their right to vote in every election at the local, state and national levels. We also understand that our ability to make needed change in our communities rests with our commitment to work together to act so that our collective voices are clearly heard at the political table.
Bringing about needed change in communities through voting, electing candidates, influencing policy and educating the citizenry. (16) OR: Transforming communities using our collective vote, electing the right candidates, influencing policy and educating the citizenry.
How do we get there?
We educate our citizenry on the issues and on the candidates whom we give the responsibility of speaking to those issues on our behalf. We prepare our citizenry to ask bold questions of our elected officials; we empower them to challenge and speak against policies designed to negatively impact our communities. Through education, support and influence, we are committed to growing and empowering citizens who are prepared to act to transform their communities for the people and by the people. Translating political action into policies and procedures that bring positive change to communities, we demonstrate our ability to do the work for the people and by the people. We understand that political action cannot exist without education, advocacy and accountability. The BPC is committed to doing the work required to empower our citizens to act politically.